We always try to keep our readers from the island continent happy by reporting on all of the best online casinos for Australian players and any other news that is important in their corner of the world. It's sad to say, but this beautiful country has been under siege by it's government for years as they've tried to outlaw gambling on the internet. Many operators left in the process but there are a select few who still service the land of wallabies and kangaroos.
Today's news is regarding Red Stag, a member of the Deck Media network of betting websites, who has a long list of real money online slot games as well as a whole host of virtual casino tables. They've recently added a new payment method for those living in Australia called "NEOSurf" and it's a cash voucher that you can use to fund your account, with no required minimum amount so you can transfer whatever you want.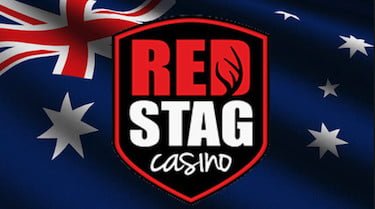 However, the best part about NEOSurf is that you don't need to provide any personal information whatsoever and the transactions are pretty much anonymous. It's fast and easy, and it will ensure that you can play whenever you want to, without having to wait around for anything to "clear" or be approved. There's even a full map that shows you every physical location in Australia where you can buy the voucher so you'll know exactly where to go.
As of now, Red Stag have held over their branded promotions and are offering NEOSurf deposit bonuses if you use it to fund your account. New players will get a 300% match up to A$300 and then you can receive a 300% match up to A$1,200, for a total of A$1,500 in free cash. From there you can enjoy a weekly NEOSurf bonus of a 100% match up to $400 and a daily one of 90% up to $360. Sure it's a bit of a pain to drive to the store to buy the voucher but they're really rewarding you for your trouble.
So if you live in Australia and want to get in on these great promos, go sign up at Red Stag Casino today and start getting paid to play. Cheers, NEOSurf!