Readers on the island continent were bombastically happy after learning the best online casinos for Australian players, as this beautiful country has been under siege by its government for years. Attempting to outlaw iGaming drove most operators away in the process, but a select few still service the land of wallabies and kangaroos.
Today's news spotlights Red Stag of the DeckMedia network of websites, sporting a long list of real money slot games as well as a plethora of Las Vegas style tables. A new payment method was recently added for Australia called NEOSurf, a cash voucher to fund accounts, with no required minimum.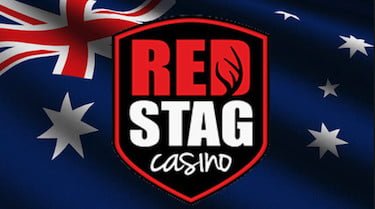 Another amazing aspect of NEOSurf is that personal information doesn't need to be provided whatsoever so transactions are basically anonymous. It's fast and easy, and ensures play whenever it's desired, without having to wait for approvals. A full map even shows every physical location in Australia where vouchers can be purchased, making the entire process hassle-free.
Presently, Red Stag have held over some branded promotions to offer NEOSurf deposit bonuses to anyone interested in using it. Rookie signups receive a 300% match up to $300 followed by a 300% match to $1,200, equalling a total of $1,500 in extra moolah. Afterwards, enjoy weekly NEOSurf perks of 100% to $400 and daily ones of 90% to $360. Sure it's a bit of a pain to drive to the store to buy more vouchers, but at least the job's getting done.
So if in Australia and craving freedom, register at Red Stag soon.