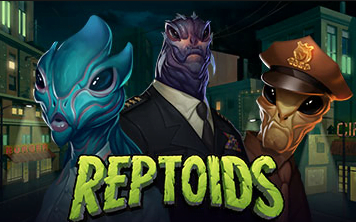 Two interesting new slot games were just released last week, and we are excited for something a little different.  It's not every day we run across an alien themed slot – but it was an exciting discovery!
Reptoids is a new release released by Yggdrasil Gaming. This slot features aliens who have invaded earth, and are posing as prominent government employees. If that isn't enough to peak your interest, the slot game's styling is reminiscent of 50's and 60's crime movies, with graphics to match. The objective of the game is to find the Repotoids disguised as humans, and as a player, you have a chance to impact the course of the game. The real highlight of the slot is the unique bonus feature that helps you do this, called the Repto Scanner.  This bonus feature helps you unveil these hidden aliens, which increases your win potential. What is not to love about this?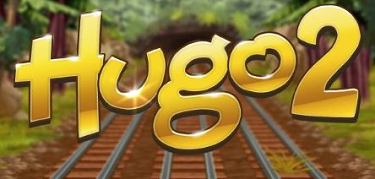 Along a completely different vein, Hugo 2 also went live last week, and this title caught our attention for other reasons. A sequel slot to Play'n GO's original Hugo slot, this title is a great way to getaway when you need a break from your day. Set in a colorful and cartoonish coal mine, you are on a search for hidden treasure. This game features various wild symbols, scatters, a Skull Cavern Bonus Game, and an intriguing evil witch named Afskylia. This slot has alot to offer, but I think that even for me, there are still some surprises I have yet to uncover. I'll just leave it there, with a bit of mystery – discover it for yourself.
Now if these two new slots don't strike your fancy, we've recently got wind that a bunch of new slots are on their way to William Hill. They have paired up with Red Tiger Gaming to release Red Tiger's entire slot catalogue over the next three years.  We recently tried out their newbie Ten Elements Slots, and we were impressed. If this game is any indication, it seems we have much to look forward to.