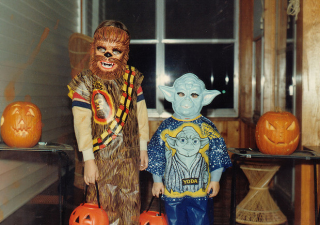 As the days get shorter we are reminded that the "darkest" holiday of them all will soon be upon us. Yes, Halloween is only a few short weeks away so it's time to figure out your costume, stock up on candy, and check out some spooky slot games in between. Not every game is a chocolate bar, and some are down-right rotten apples, which is why we're taking the time to highlight our favorites for you now.
As most of you know, it sometimes takes forever to find a good seasonally-themed game since many online casinos seem to keep them hidden in their ridiculously long game lists. Also, the list order usually doesn't have any rhyme or reason so you still can't tell which ones will be fun to play. This is why we feel that articles like this are so valuable. No one has time to waste in 2017 and we're no different, so please benefit from the thousands of hours we've spent researching games.
All of the following games were personally played and reviewed by Betty Dee, so if you're not happy with the rankings, contact The Queen of Online Slots directly and let her know! Of course there may be some good games that didn't make the cut, so feel free to mention those as well.
Ok, that's enough yammering for now – lets get on to the list. Simply click on the titles to read the unbiased online slots reviews and educate yourself on each game, (without spending a dime). So without any further ado, ladies and gentlemen, here are our picks for the Best Spooky Slots of 2017. Happy Halloween!!