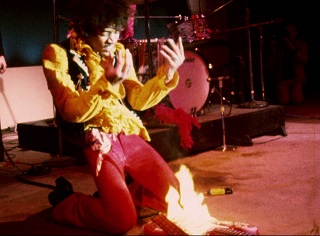 Over the last two weeks three crazy new slots games were announced that many players will be interested in checking out. Of course more than three have been released in that time, but these are ones we're excited to get some spins on. They are quite diverse and all have something unique to offer.
First off is Age of the Gods Slots from Playtech, which is based on Greek Mythology and will consist of a few different themes. One of which is Zeus with symbols of harps, merchant vessels and a winged Pegasus. The preliminary screen shots aren't really that ground-breaking, however fans of ancient Greece are sure to be happy with the three-rowed, five reels of action.
Next on the list is Golden Fish Tank from Yggdrasil, which looks to have relaxing graphics that will remind players of childhood times spent staring into their fish tanks. Like Age of Gods, this game is a three row, five reel slot, with 20 paylines. There is a generous free spins feature which gives players six, eight, and 10 free spins depending on the amount of scatter symbols that was hit. Golden Fish Tank also has multipliers, super-stacked wilds, and a maximum jackpot of 34,000 $/£/€. Yggdrasil is a newcomer to the casino software game, but they are already stacking up awards and accolades.
Lastly, the game we are most excited about is the new Jimi Hendrix Slots from NetEnt, which is scheduled to drop on April 21st. The game features symbols of Hendrix, guitars and other "Flower Power" inspired images. We were very happy to hear the rumor the game will feature classics such as Crosstown Traffic, Little Wing, and of course, Purple Haze. This one promises to be a favorite for any of us who remembers the 1960s, or anyone else who's picked up on this legendary performer's music over the last 40 years.
So this is what we'll be playing in the spring of 2016, and we're hoping that the next batch of releases for summer will be just as great.