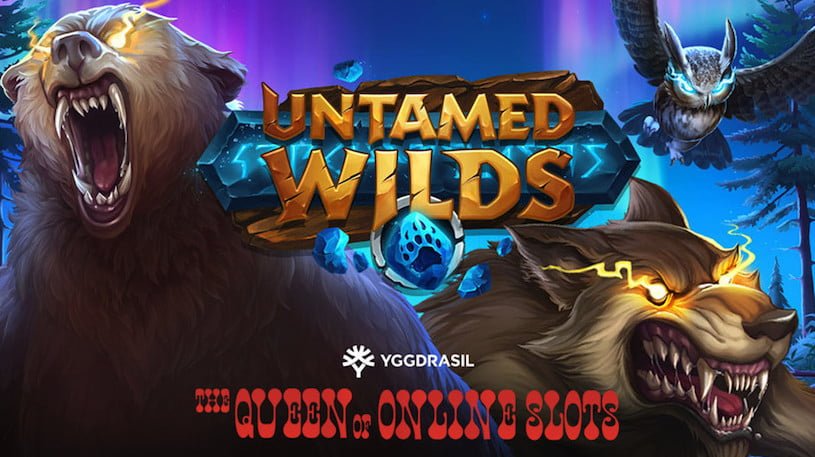 It seems like every other day a new release drops but this one is really going to have people rattled. That's because the subject matter is absolutely "wild" and once seeing the beasts encountered during the action, users will understand Untamed Wilds Slots is anything but "tranquil".
Whether it's the ferocious wolf, enraged bear, or demonic owl, the shocking Swedish wildlife will have you on the edge of your seat as you navigate the Nordic forest foraging for winning paylines to nourish your bank balance. The gorgeous background is exposed for all to see thanks to a wise decision by the design team to make the reels transparent, symbols simply hovering in the sky like mystical Norse gods. Players even travel throughout nature enjoying three unique scenes involving wandering rivers, eerie forests, and unforgiving mountains.
As a Swede myself, the theme is very close to my heart, beamed Jonas Strandman, Senior Product Strategist at Yggdrasil who's well-known in the gaming industry for his fervent sense of Nordic pride. After taking a sip of filmjölk he finished his thoughts by stating firmly, enjoy a perfect blend of tranquility by being close to nature combined with the raw power of the Nordic wilderness. Absolutely, Jonas, but some to the south may find this power to be too overwhelming.
In true Swedish fashion, Yggdrasil made the ethnocentric decision to only allow Svenska Spel Sport & Casino to list the game at this time, thus reaffirming a long-held global belief that Swedes prefer to stick to their own. For those not living in the Scandinavian paradise of Sweden, it's necessary to wait until this title is extended to other iGaming destinations in the future.
Let's just hope the folks at Yggdrasil aren't too stuffed with pickled herring and Prinsesstårta to sign the necessary contracts to make it happen.