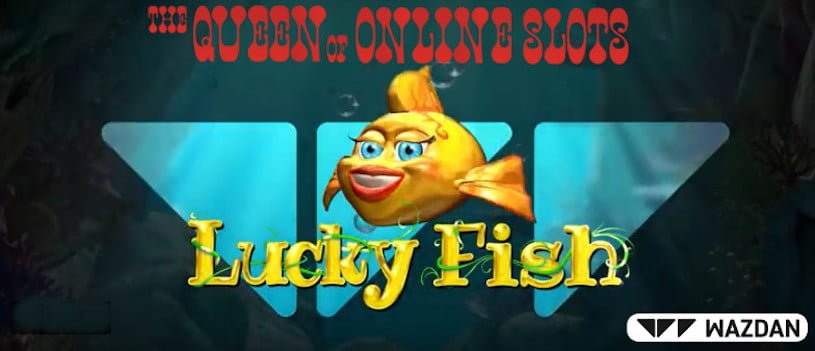 Every slot release usually has something a little special about it but when the Wazdan software company launches a new title, you can bet that it's going to be different. This is because they are going above and beyond what's normal in the industry and adding tons of amazing unique features to their creations that players around the world are really starting to appreciate. Now there's another addition to their list of games that's going to have people bubbling with excitement.
Wazdan is taking us under the waves with Lucky Fish Slots starring a whole host of cute sea creatures that will astound you with their vibrant colours and wonderful design. Every one of them is fully animated with moving parts and huge smiles, making the entire machine come to life with activity. The creative team made the reels transparent so we can enjoy the gorgeous sea floor in the background and you can even set it to "double screen view" to see everything close up.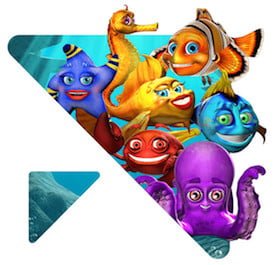 In terms of mechanics, it's a 3 row, 5 reel, 243 payline slot machine that has three volatility levels. Yes, you can actually customize the payout percentages to your liking with their settings of "low", "standard", and "high" depending on how much you want to gamble on the spin results.
Lucky Fish also has cascading reels that will keep dropping new symbols onto the board when you win until there's a losing result, enabling you to go on "mini-freerolls" in the regular mode. There's even a magical clam that can arrive from the depths that will open up to display its perfect pearl, thus giving you a mystery bonus in the form of a big cash prize in the process.
If all of this wasn't enough, Wazdan included a gamble feature that can double your win amounts by picking one of two treasure chests to open. If you find gold coins you get twice as much added to your balance but if you don't, you lose whatever amount you had up to that point. You can keep gambling up to a maximum of 7 times so things can really get crazy if you're on a roll.
Andrzej Hyla, Head of Sales at Wazdan, exclaimed at the launch party, We are extremely excited to see Lucky Fish go live! As he wiggled uncomfortably in his foam seahorse costume he finished his statement with, Lucky Fish is following a long line of new games from our team this year, and we are proud to see it join our portfolio of more than 110 HTML5 games. Congrats, Andrzej – your company should absolutely be proud of this creation.
Anyone wanting to try out this groundbreaking machine can swim on over and signup at Videoslots Casino to see it for themselves. Those who are impatient and would like a glimpse of what's in store can check out the video below – just watch out for those octopus arms!