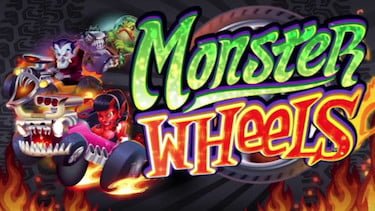 The barrage of fun new slot games keep coming this month with Microgaming launching two titles on opposite sides of the spectrum, with both sure to stir up some excitement. One will delight fans of classic literature, while the other should appeal to gear-heads looking for an interesting twist on the spooky releases that dominate the internet every October.
First off is Monster Wheels Slots which is sure to get hearts pumping and juices flowing as the 5 reels spin to unleash either 128 or 288 ways to win. When in 128 ways mode reels #1 and #5 only have two spaces for symbols to fall into, reel #3 only has three, and reels #2 and #4 have 4 symbols. This makes the layout quite unique, and possibly even hard to follow for those used to traditional one-armed bandits. The crazy game board gets flipped around if selecting the 288 ways mode and reels #1 and #5 have 4 squares, reels #2 and #4 have 3, and the center reel has two places for symbols to fall in.
Microgaming knows that people who are into hotrods are also into complete control behind the wheel, so they included a feature for players to choose their own bonus round. Three different options grace the free spins mode and either 12 tugs with a 2x multiplier, 6 pulls with a 4x multiplier, or 3 yanks with a 8x multiplier may be selected. This allows participants to mix things up as Dracula and a She Devil roar onto the screen for a creepy drag racing showdown.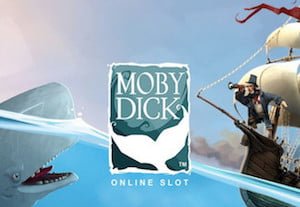 For those hunting for a more traditional diversion regarding both theme and paylines, Moby Dick Slots is of course based on the famous novel of the same name by Herman Melville from 1851. It has an extreme nautical feel thanks to the ocean background behind the reels, and it even comes complete with symbols of Captain Ahab grimacing and Moby Dick's gaping mouth and dangling uvula. Be warned: this game isn't for those who get easily seasick because the ocean is constantly swelling and surging in the background and the graphics are extremely realistic.
A tale of this epic proportion requires a bonus round of an appropriate size, so Microgaming decided to have the free spins mode take place in the stomach of the great whale, surrounding viewers with his intimidating ribcage. Thankfully they provide a light and harpoon to find your way out after cashing in on the bonus money lurking in his belly.
If unsure which of these games is best, check out promotional videos for both today to see if you can handle the insane ride and furious, untraditional action.