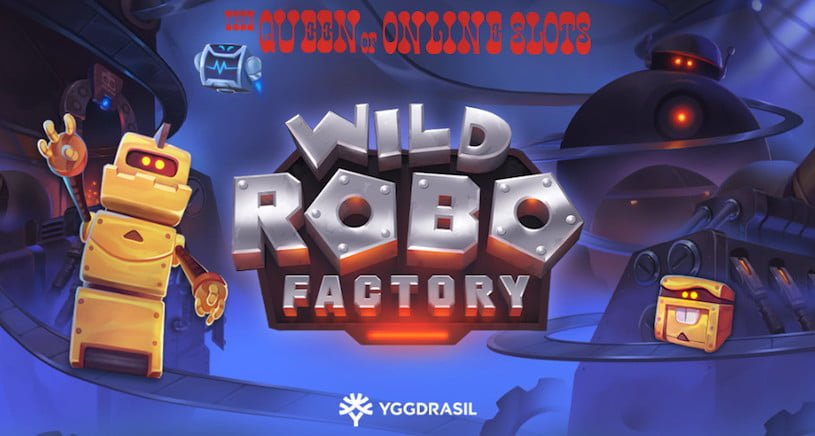 Everyone loves a good science fiction based slot and now Yggdrasil has launched a little something that will have many people sitting up and saying "bleep blorp". That's because the new Wild Robo Factory Slots is crammed with zany robots and cute mechanical friends that are sure to get the sparks flying – as well as the extra coins that will be stacked onto your balance during the crazy free spins mode.
Most users will immediately see the difference between Wild Robo Factory and others thanks to quirky Roaming Symbols shooting out scores of Wilds. These come courtesy of a conveyor belt at the board's bottom constantly bringing in new robotic boxes, putting more Wilds into play as they stack up. Yggdrasil refers to these little helpers as "motorized servants" who obey your every command (hopefully).
The soundtrack is composed entirely of synthesizers and is slightly reminiscent of early Kraftwerk, so techno lovers and Germans should be very happy with the music heard while navigating their way through the cartoon factory. Everything is nicely balanced over 25 lines facilitating tons of various coin values to suit bankrolls of all sizes.
Wild Robo Factory is a highly original addition to our portfolio, packed with unique features and game mechanics, stated Jonas Strandman, Senior Product Strategist at Yggdrasil. He then confirmed that, the Free Spins have some serious win potential if you get big robots, system overloads or re-triggers, in an attempt to tease and tantalize those players who love machines boasting potential for big wins.