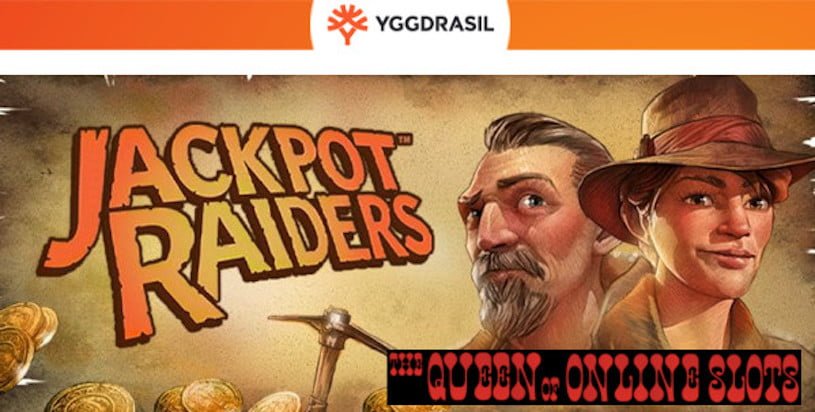 When it comes to specific types of categories, nothing is currently more popular than online slot machines based on adventure, ancient books, or archeology, especially pertaining to Germans for some reason. They simply can't get enough of "Indiana Jones style" action and imagery, forcing software companies to feed this insatiable hunger.
Therefore, it's not surprising Yggdrasil announced a new release this week that billing itself as an epic journey in search of hidden treasure. The aptly named Jackpot Raiders Slots features 5 reels, two unique bonus rounds, two different freeroll areas, a whopping five windfall prizes, and allows players to make numerous decisions to create a unique storyline.
Stars "Sam" and "Bear" are constantly searching for the treasures of Sunken City and either may be selected every time Treasure Hunt is activated. Sam gives larger cash amounts with less of a chance to make it across the fierce river, while Bear has better odds of success, but with a smaller prize to hand over. So whether craving high volatility action or lower, everyone will find a little something in this machine to make them happy.
Jonas Strandman, Senior Product Strategist at Yggdrasil, exclaimed, This is the ultimate game for jackpot hunters! The smaller ones drop left and right, and the biggest will grow BIG. It's obvious by Strandman's enthusiasm the company feels this title has the potential to revolutionize the entire genre. Will they be right? Only time will tell.