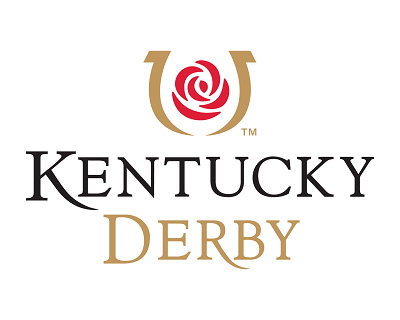 As an animal enthusiast, I love horses and Kentucky Derby is a great time to check out all of the popular racing horses. Considering all of that time and investment that has been made to get the horses and jockeys to this event, trying to figure out who is going to win is extremely exciting, but I also like the opportunity to take in the beauty of the horses. With this in mind, the 144th annual Kentucky Derby is coming up on Sunday, May 6th, so horses are on the brain and there are some great slot games out there featuring this magnificent animal. Some of these are oldies, but they are all goodies.
Champion of the Track Slots is a horse racing slot produced by NetEnt. This title has great bonus features, with reels that are surrounded by a racetrack that you follow as you play. Along your way around the track, you achieve free spins and increase your chances of winning as you hit checkpoints. At each checkpoint you collect Golden Trophy Symbols, and once you have three trophies, the Champion Trophy Careers Bonus game is triggered, where you choose a jockey to race for you, and you can win various prizes if the jockey is able to pass the finish line.
Magic Seven Slots is another horse racing inspired title that we're digging, and you will too if you are  fan of  Frankie Dettori. You may remember that in 1996, Dettori won all seven races at that particular Ascot, and that's what this game is based on. This title is colorful with good graphics, and features clips of these wins throughout the game play. It features a Dettori Wild Symbol, and you have a chance at a jackpot of 7,777 coins, in honor of his 7 wins.
First Past the Post Slots is a title powered by Microgaming. This five-reel 25-payline, multi-stake, video slot requires a minimum wager of only a penny. Land three or more symbols of horses and get through to the bonus game, where you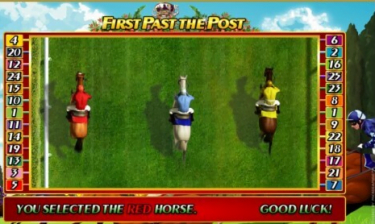 must pick the winning horse of the race. If you pick correctly, win yourself 30 free spins; if you pick incorrectly you still get some free spins, but not as many. With a base jackpot of around 5000 coins, scatters and other bonus perks, you definitely have a variety of ways to win. You can check out this title at 32Red Casino, which caters to Canadian and Australian players, in addition to those from the UK and Europe.
A Realtime Gaming title, Derby Dollars Slots, is another popular option, offered at various online casinos, so it's accessible to players from all over the world. This five-reel, 20 payline slot is simple, yet completely on the money in terms of the Kentucky Derby theme. Symbols include binoculars, racehorses, a golden trophy and a jockey. The racehorse serves a the wild symbol, while a gold coin serves as the scatter, and when you spin two or more scatter symbols, you are awarded with free spins. This slot also offers a progressive jackpot so the longer you play, the bigger this random jackpot becomes. If you are from the United States, Bovada Casino is a great place to check out this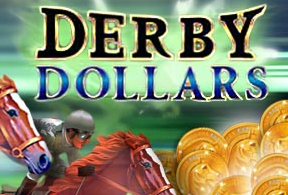 title.
On a slightly different note, the Legends of Racing: Jump Season Slot is a five-reel, 10 payline slot featuring some famous race horses with names that you might recognize: Long Run, Red Rum and Many Clouds. With Free Spins, triggered when you land three or more scatter symbols, and the Scoop the Pot Wheel Bonus, which is triggered when you land Scoop the Pot symbols on three consecutive reels, the bonus offerings are attractive.
Finally, Sure Win Slots is the final horse themed slot that will get you prepped for Kentucky Derby. This multi-line, multi-stake title is a great choice regardless of your budget, and it rewards. For every winning combination you spin, a challenge is presented: predict the next card or the color or the suit, and you have a chance at doubling or even quadrupling your potential payout. All of these titles offer free spins, but in Sure Win Slots, these are more intriguing than usual. Spin three or more scatter symbols and get the option to choose 12, 16 or 24 free spins, which will then be multiplied by x4, x3 or x2. The jackpot is based on how much you wager on each payline, so the more coins you activate on each payline, the higher the jackpot. You can win increments of up to 7,000 coins.
These slots can be found at various online casinos, so whether you are from the United States, Canada, or Europe and the United Kingdom, you will find somewhere to check out these out. Oh, and don't forget that this is only the first leg of the Triple Crown, so we've still got the Preakness Stakes and Belmont Stakes to come. We can only expect more nerves, more fun, and inevitably, some Casino bonuses. Stay tuned!