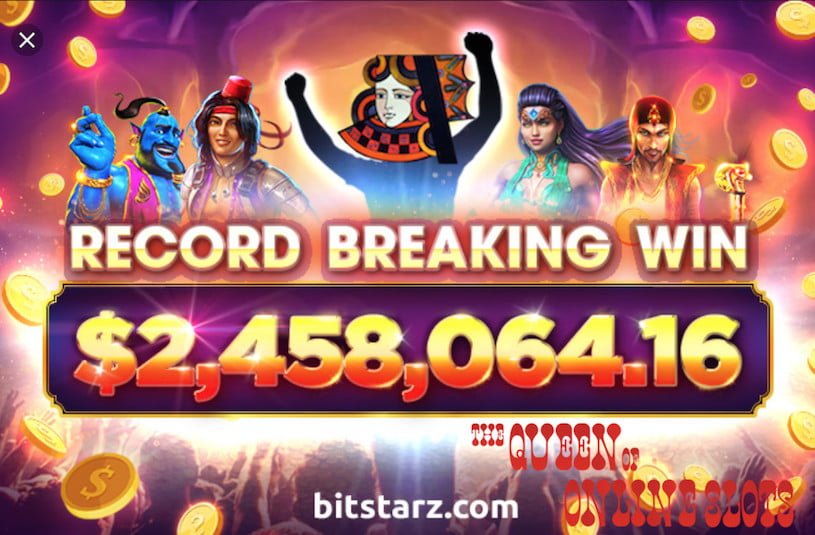 Just when it seemed like an online casino based on the world's most volatile currency couldn't get any crazier, Bitstarz went ahead and made outlandish headlines throughout the month of May. If it was just one major announcement it would have been understandable, but loads of action has unfolded at this place, so it's time to put a spotlight on the situation.
First of all, let's not bury the lead as a member won a record-breaking $2,458,064 while playing Azrabah Wishes Slots, which had shockingly given him over $700k just a few days before. This latest sum is on top of the $1.35 million paid out earlier this year and multiple six figure wins throughout winter and spring. It's presently unknown how this individual is going to spend the life-changing windfall, but sports cars and luxurious vacations are probably in his future.
As news spread of this momentous award, the value of Bitcoin shot up to over $8,000 for the first time in months, even climbing to over $9,000 yesterday before crashing back down to earth. It sure is a wild roller coaster ride.
New Welcome Bonus for Canadian and New Zealand Players
Pandemonium at Bitstarz Casino continued as shortly afterwards a new Welcome Bonus for Canadian and New Zealand residents was announced, possibly gifting as much as $2,000 when registering. This is absolutely one of the highest amounts that people living in either of those countries will find these days so it's worth a serious look.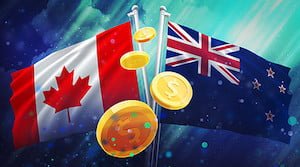 However, the $2k max is of course only for traditional deposit methods like VISA, MasterCard, NETeller, and PaySafeCard, not cryptocurrency. Those making a first transaction with BTC enjoy a match up to one, which doesn't sound like a lot until remembering its current value. This loophole makes it one of the most lucrative incentives today for anyone seeking extra financial perks.
Many have held back on trying alt coins, but it's becoming clear they're the banking method of the future.
No More Withdrawal Limits at Bitstarz
The final piece of excellent news out of Bitstarz this month was that withdrawal limits were removed for all players regardless of country of residence. This means if triggering a prize of $2,000,000 on Friday it will be paid out in full on Saturday, the entire balance in the bank at once, or perhaps even as quick as 10 minutes.
It's absolutely impossible to overstate how amazing this new development is because most competitors cap withdrawal amounts each month, sometimes as low as $5,000. Just how long would someone have to wait to receive a $1,000,000 jackpot in chunks of $5,000 at a time? Well, it would take 200 months to finally see it all, which is over 16 and a half years.
Obviously, signing up for a BitStarz account is a no-brainer, since features like the above are truly hard to find.