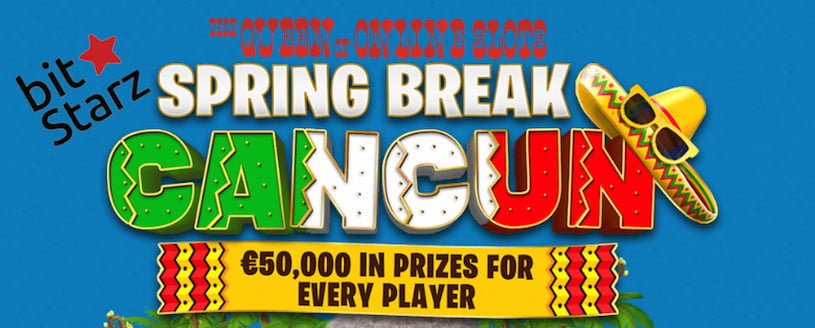 As mentioned earlier in the week here at The Queen of Online Slots, there seems to be a growing trend of gambling operators who are giving away luxury vacations to lucky winners through various contests and leaderboard-style activities. It's not that surprising then that players across Europe and Canada can now win an all expenses-paid trip to Cancun to go bask in the sun and get some colour on their face…or any other body part that they desire.
If you want to know the details of who's giving this new prize package away, check out our expert review of BitStarz Casino and learn exactly what they have to offer before even visiting their website. They've obviously made a name for themselves in the industry by wholeheartedly supporting Bitcoin as a deposit method but they actually have a great website too – and yes, you can use other banking methods besides cryptocurrency, if you like.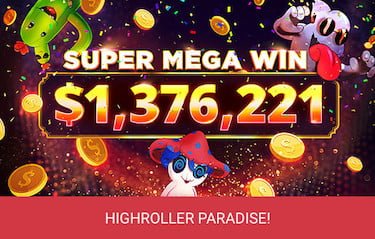 Now they're really making a splash at the proverbial beach with their Spring Break Cancun promotion that will hand out a 6 night luxury vacation for two to Mexico in addition to €50,000 in other amazing prizes. All you need to do is go there and play real money slots online and you'll automatically get points that will allow you to "level up" and access various prizes.
However, you'll need to be quick because it is literally a race to the top, with only the first finishers to level up each day receiving cash awards and physical gifts. So obviously the first person to reach the last tier will snag the grand prize of the trip to Cancun and the severe sunburn that's sure to come with it.
Many players have been flocking to enter this contest in light of the crazy news that came out of BitStarz back in March of this year – you know, when some lucky gambler won over $1,300,000 on a super jackpot there. That is absolutely a life-changing sum of money that is every player's dream to hit – we're just happy to know that it's possible!
This sweet promo ends on May 24th, 2019 so hurry on over and open an account at BitStarz Casino today to start your fun journey across their prize board. And if you're lucky enough to snag the trip, don't forget to pack your sombrero.