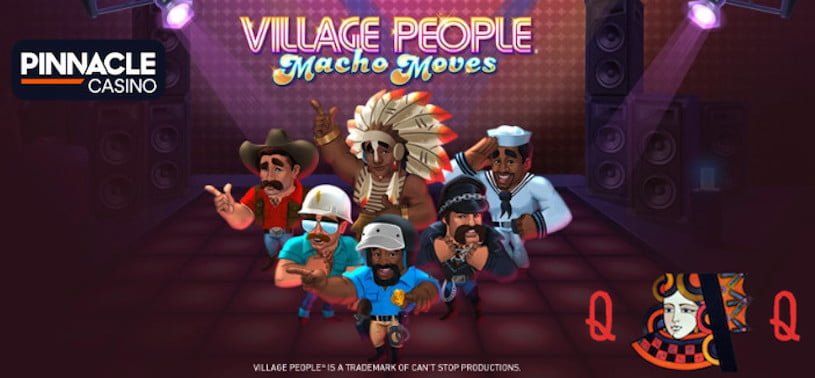 Anyone of age in the 1970s surely misses the glamorous decade entrenched in excess and self-indulgence, and now a new game takes us right back to the throbbing discotheques of our youth. Dig the platform boots and jumpsuits out of the closet because this one is very macho.
Of course, we're referring to Village People Macho Moves Slots from Microgaming, released last month to universal praise thanks to its whopping six unique bonus rounds. Try it out at Pinnacle and get extra rewards if playing 20 spins or more, since currently 20% cashback on losses are returned until midnight on July 2nd, 2019.
This machine boasts six reels instead of the usual five, with each one being topped with various band members. The music, colors, and action don't stop in this one, all while extending an opportunity to win a massive 5846x risk amount, which is definitely "funky".
Promos are actually quite rare there, as anyone who read this complete examination of Pinnacle Casino will already know. Even the smallest of contests or diversions simply don't exist, so definitely consider yourself lucky (for now). The DJ already has the club jumping, so get over there as fast as possible, and don't forget to bring a silk shirt and gold medallion.