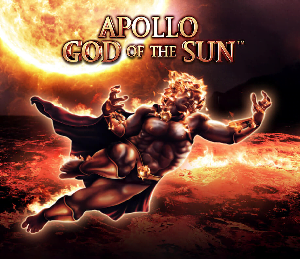 We talked about some mystical, fantasy themed slots earlier in the month, and they keep on coming. This batch of new games contains two Greek mythology themed slots, and we are not complaining.
The first of these two is the Destiny of Athena Slot game. Taking us back to ancient Greece, this title features the Goddess of war and of wisdom, Athena, well known in Greek mythology. This Konami slot game has great graphics, and the background is a beautiful vision of clouds, temples and a sky that blazes golden yellow. The reels contain images of Athena, swords, shields, and other symbols you would associate with greek mythology stories. This game also boasts 100x multiplers, and the Super Free Games feature.
Along this same theme, Apollo God of the Sun was released by Greentube in September. This slot features two-reel sets, one with 25 play lines and a second colossal reel with 75 pay lines, as well as stacked wild symbols that are available on both of the reel sets. Opportunity for bonus wins are extensive, given features like free games, scatters, and bonus symbols that increase your chances of winning big prizes.
We like both of these titles, but Destiny of Athena has much more colorful, cartoonish visuals, while Apollo God of the Sun's are sharper and more mature. We appreciate the details of the Greentube titles images and their commitment to a more traditional theme.
Not since Zeus's daughter was rewarded with Wonder Woman Slots have we been so excited about Greek mythology in the casino world. Regardless of which better catches your fancy, you are sure to have some fun.