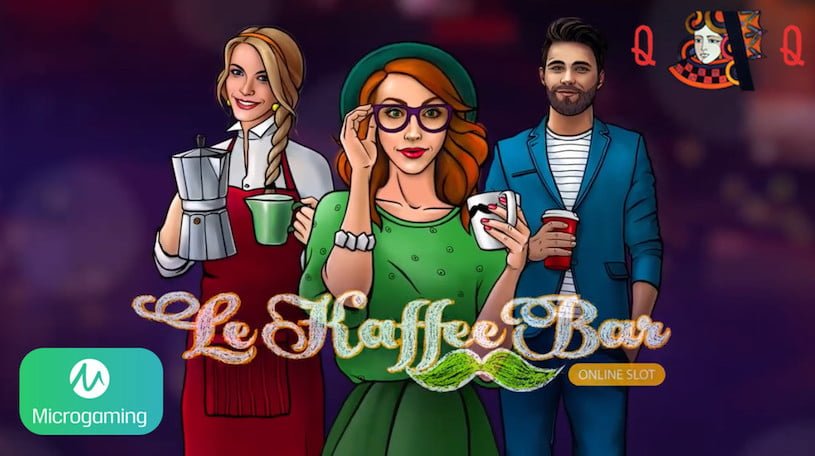 Avid consumers are always on the lookout for great new games that take them on wild and unique adventures. However, sometimes these include surprise excursions to what would usually be considered as "mundane". This one falls squarely into that category.
Most will already be quite familiar with Microgaming since they were responsible for some of the best titles of all time, covering every imaginable genre. Amazing movie-themed creations include Bridesmaids Slots, which received an extremely high rating on this website of 4.5/5 due to its awesome bonus rounds and free spins modes. This company also brought us the wonderful Battlestar Galactica Slots based on the immensely successful reboot of the 1970s classic television show, setting the bar for graphics at the time.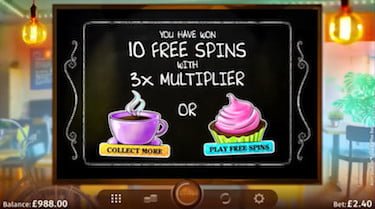 Now Microgaming has chosen to take customers into the dark world of Parisian cafés with Le Kaffee Bar Slots, a concoction with 243 ways to win that will have users grasping for big cash wins while trying to stay caffeinated. Awesome unique features like Scatter Collection were built in, adding a coffee cup to the Collection Meter every time a Scatter drops on reels #1 and #5. Players can then choose to trade 10 cups for 10 complimentary credits with a 3x multiplier, or get greedy and try to score 18 spins with a 5x multiplier, certainly a natural sweetener worth pursuing.
Breathtaking pastel colors are splashed throughout the reels, with icing on cupcakes looking good enough to eat. Numerous café-inspired imagery like chalkboards, green plants, and uncomfortable chairs complete the ambiance in a predictable yet inspired way.
Three human stars were perfectly designed by the team at All41 Studios, a recently recruited subsidiary of Microgaming that actually constructed the machine. The bearded male achieves "peak hipster" by dressing him in a French traditionally-striped mime shirt. The female patron with glasses shows her humorous side by drinking her java out of a cup with a mustache on it, while a blonde barista stands next to a smoldering Italian press conveying that she really means business.
The head of All41 Studios, Julia Saburova, simply couldn't contain her excitement when questioned, We're looking forward to welcoming players to the charming Le Kaffee Bar, where they'll experience the essence of coffee culture. Mixing enticing features with an engaging theme, this first release under our studio brand is designed to delight and thrill.
So if craving a fresh creation that will immediately transport you to the snooty cafés of Paris, seek this one out today.