Readers in Switzerland have emailed all weekend asking which online casinos still accept them, as the country was rocked by mass exodus of longstanding operators. This happened due to new government regulations making it too hard to do business there, so virtual doors were simply closed rather than jumping through hoops, after paying out member's balances. The good news is some fantastic options remain for those wanting to play real money online slots from within the borders of the beautiful sovereign state.
However, only two specific places are currently recommended, as both have assured they have no plans to exit the Swiss market, happily accepting residents while extending big welcome offers too. Furthermore, they've proven themselves as trusted partners of this website, neither receiving customer complaints for years.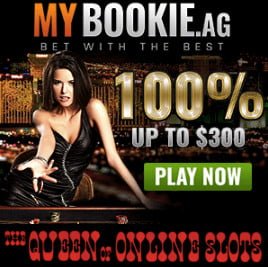 The best for 2019 is MyBookie, offering every product under the sun, such as a sportsbook and racebook, in addition to the traditional table games expected. Of course, a huge list of slots covering multiple genres, most playable on mobile devices like iPhone or Android. For more information, read this expert MyBookie Casino review detailing deposit methods and bonuses outlining everything to know before trusting them with bankrolls.
The only other possible destination at this time is Intertops, claiming to be the oldest iGaming website in existence. Although some dispute this assertion, they've unquestionably been open since the mid 1990s and are  trusted by millions. Like aforementioned MyBookie, a sportsbook to go along with Las Vegas style attractions is provided, taking action on events and leagues from around the world.